Cheryl Logan Photography offers adorable themed mini sessions at different times throughout the year. Check back often for new offerings! Contact me with any questions at photos@cheryllogan.com or 636-232-4957.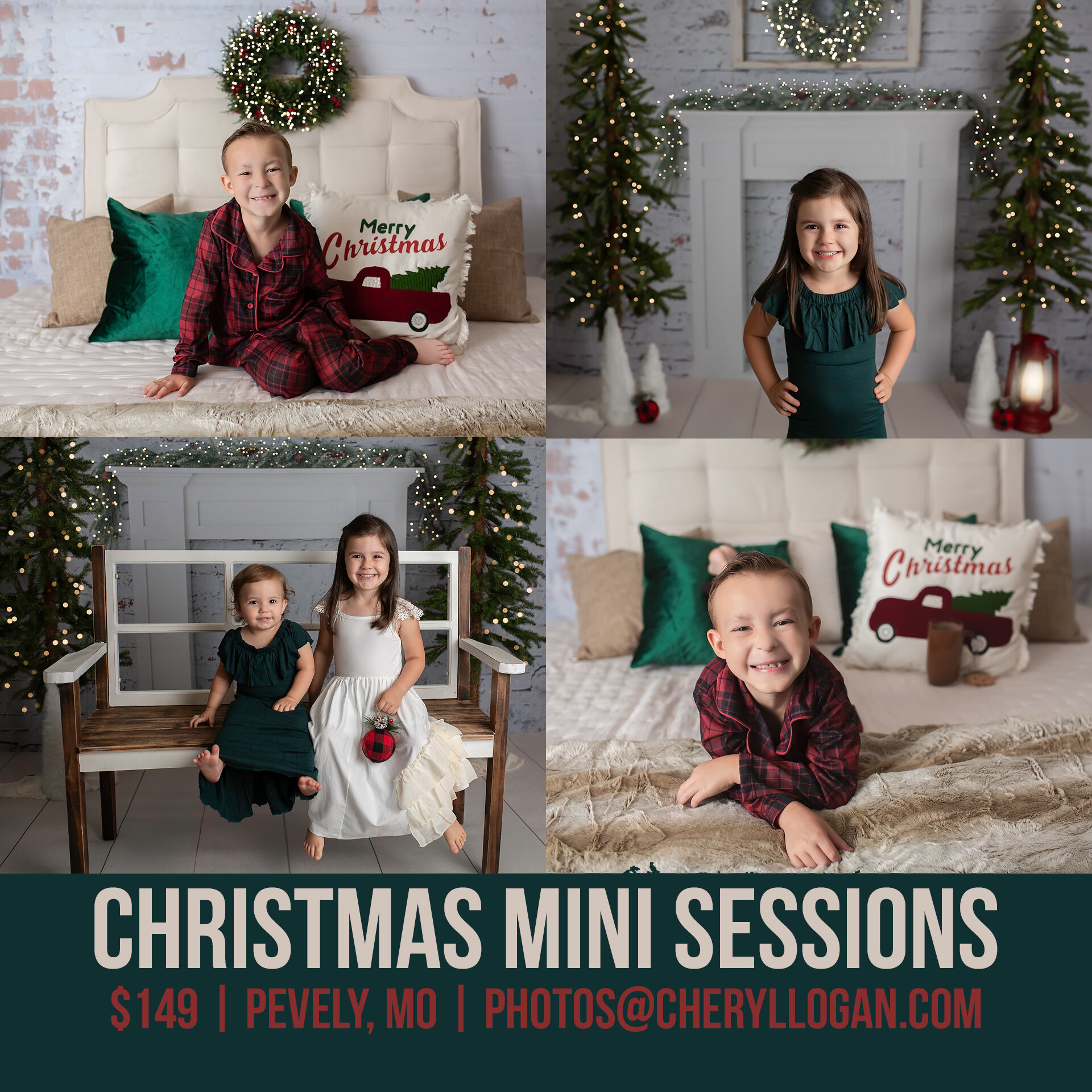 Christmas Mini Sessions are perfect for the whole family! The large 8x10 backdrops can accommodate a family of 4-5 people. These are a great option for Christmas Cards! They are available in November & December.
Magical and fun! I've heard little ones say they feel like a real mermaid! This year I'll be offering mermaids and fairies together. So your little one can choose their favorite!
February Theme of the Month
Glitter minis are magical! Your little one will get to play in glitter while dressed like a princess! (Large Grain and Confetti Sized for Safety). I have a variety of boutique dresses available.
Available in January!
More details on upcoming themes coming soon!
January- Valentine
February- Classic Portraits & Fairytales
March- Glitter
April- Easter/Spring Studio Minis
May- Spring Outdoor Mini Sessions & Unicorn Portraits
June- Superheroes
July- Patriotic & Camping Minis
August- Back to School & Wish Upon a Star Minis
September- Fall Minis & Halloween Minis
October- Tree Farm Minis
November- Studio Christmas Sessions
December- Santa Mini Sessions